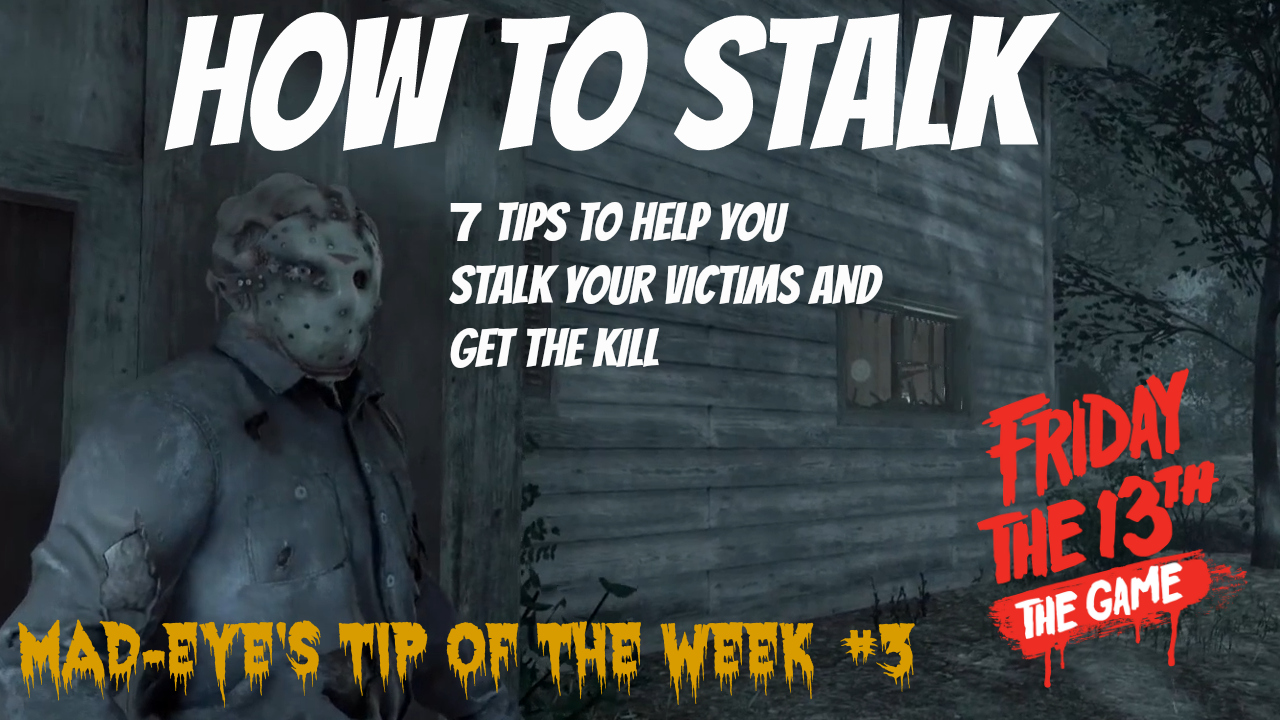 Wanna take your game to the next level?
Got you covered with tips and tricks!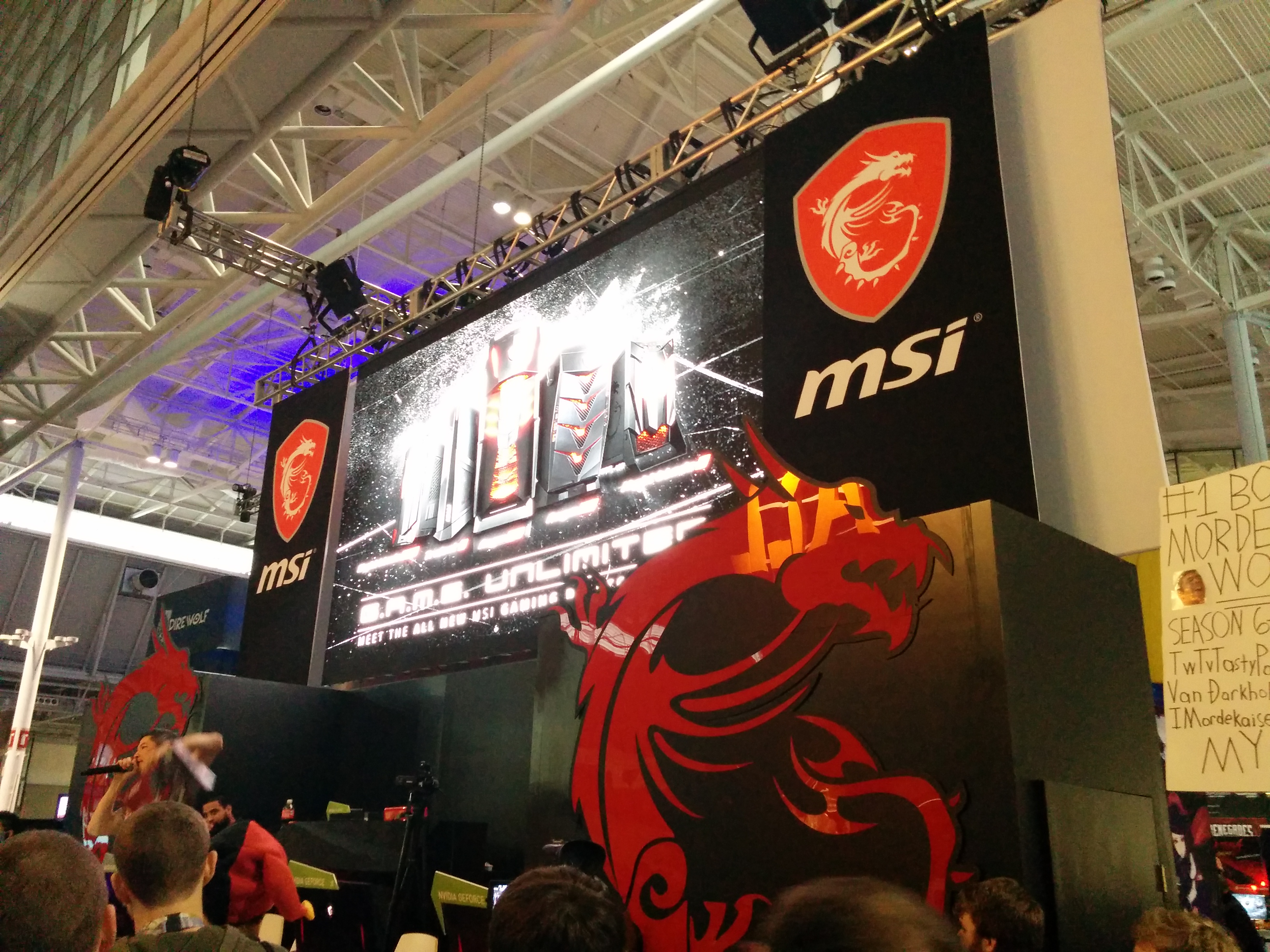 Gameplay videos + Written Reviews = In The Know
From  gameplay videos to blog articles, you've got the best of both worlds.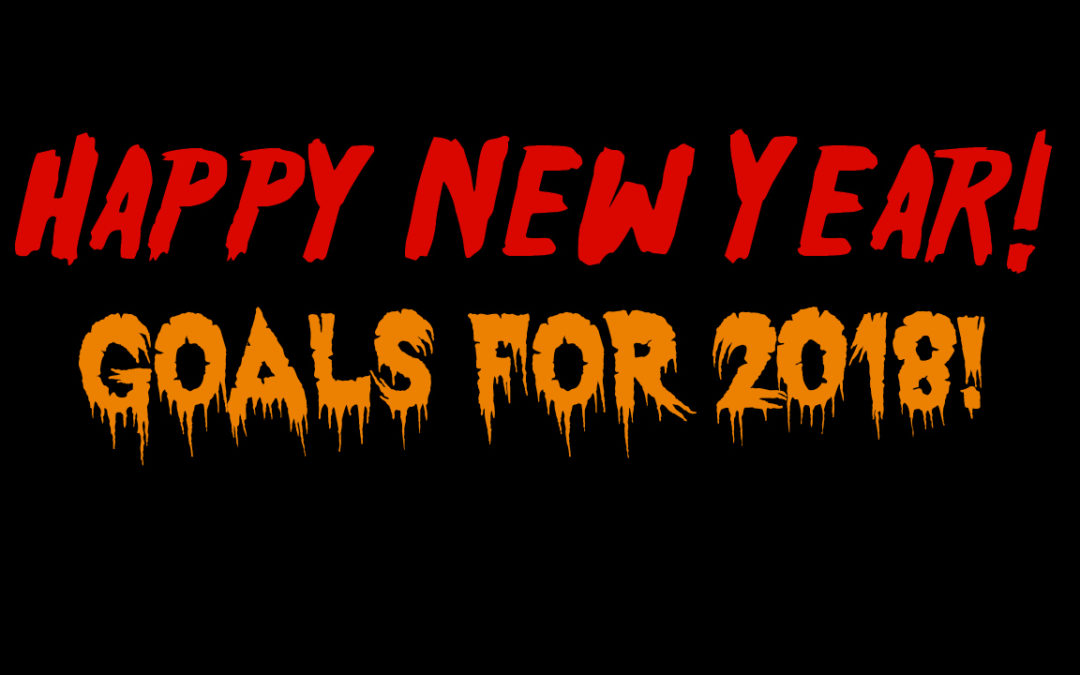 HAPPY 2018 EVERYONE!  I hope everyone had an awesome time celebrating the new year with friends and family.  I'm excited for what's to come this year and all the new possibilities ahead.  In fact, that's what this blog post is about —  New Years Resolutions.  Before I begin I thought I'd look back and share with you guys what I wrote on my facebook page for Mad-Eye Yokai back in 2017 because that's where this all started.  When I was writing this, my How to Kill Jason Theory video took off and I had reached over 650 YouTube subscribers and grew the channel by over 572 within a week.  That's when I felt a part of the Friday the 13th community.  I was also getting ready for PAX East and was slowly meeting people and finding those who liked my content and what I had to say.
Looking Back on my 2017 New Year Resolutions 
New Year's Resolutions for 2017: These are a stretch, but I'll shoot for them.
Post every other day or so on this Facebook page.
Get the official website / blog up and running
10,000 YouTube Subscribers
Launch a Podcast
Sell my first mini game to a publisher.
Outcome:
Looking back I can say I technically finished two of the goals.  I finished building this website you're on right now, and I made my first game.  While I didn't sell Horror Block Breaker to a publisher, it is out there on the internet for the world to see and it has gotten some feedback so I'd consider that a victory.  Obviously, I didn't hit 10,000 YouTube subscribers, or launch the podcast, but… I did finish writing an e-book, and taught myself intermediate video editing skills to round off the new year, so I'll consider that a decent consolation prize.
Goals for 2018: 
Goal #1:  Publish the e-book on Amazon. 
Currently on the final draft of edits.  All that remains is securing a cover artist and copyright.
Goal #2:  Stay ahead on the industry when it comes to games and news and post relevant content people want to see.
I noticed a pattern I got into was posting video content late by a week and sometimes more.  While most of the time it was due to errors and dealing with technical difficulties, and learning how to edit properly, I'd say I'm past that stage now.  In order for me to stay ahead on the news and trending games, that means…
Goal #3:  Expand beyond Friday the 13

th

 content and post articles and videos about other games and get involved in new communities. 
Don't get me wrong.  Friday The 13th: The Game is one of my favorite games today that I've played almost daily for an hour at a time with friends and family.  I also intend to finish the mini guides I have on this blog (once Jason gets the necessary buff he desperately needs), but I'd like to expand my circle and my gaming palette this year. So I will be posting other videos and articles outside of horror and on newer and older games.
Goal #4:  Build my own community that is united under a purpose. 
Lately I feel that a community is beginning to form.  The same people are starting to post under most of my videos and it's great to see familiar faces.  Downstream I think the community will need a purpose and a point of view, but I think that will come naturally in due time as I keep making videos, seeing what I like, and figure out what I want to achieve.  Making a discord is all well and good, but I don't think I'm at that stage yet, but who knows maybe I will later this year.  Not trying to rush things.
Goal #5:  Understand who Mad-Eye Yokai is and post unique content on the YouTube channel.
Kinda weird to be talking about myself in 3rd person, but for 2018 I'd like to understand what Mad-Eye Yokai and Mad-Eye Games represents as a brand.  I feel that quality content on YouTube is often times unique, unexpected, regular, but more importantly has a person and brand that people care about.  So for 2018 I would like to put more of my personality in the videos and also strive to make content that stands out.
Goal #6:  Make more games that are posted on madeyegames.com and actually sell an HTML5 mini game to a publisher.   
I am still making games after my first attempt with Horror Block Breaker, but I've learned to keep my projects smaller in scope and build a working prototype early and build on top of that.  Lately I've been studying how to sell small-scale HTML5 games to publishers and various websites, so I'd like to try and take the first steps towards going pro.  If anything, madeyegames.com will have more games downstream for people to play, regardless of whether or not they were sold to publishers.
Goal #7:  Post weekly on madeyegames.com and more often on social media. ***
I'm going to make more of an effort to post a variety of content across all my social media platforms, with the most detailed content being on YouTube and my blog.  For blog content you'll be seeing game reviews, updates on game development progress, guides, and weekly update posts.  I realize the time has come to start a bit of a newsletter.  There were a few times where I posted a variety of content in a week or short span of time, but no one knew where to look due to the large number of sections and the fact my posting schedule was sporadic.  So I hope to start a weekly update post summarizing what I've posted for the week from blog posts to videos.
Goal #8:  Try and post daily or every other day on the YouTube channel for a year starting the day after I launch this post. 
Due to my goal having a video editing business, while I try to learn how to make games and eventually sell them, it has become necessary to make highly edited videos within a short time frame.  As a result, it's time to get into the habit of uploading every other day if not daily to the YouTube channel.  Recently I've had some requests for more frequent uploads and if I keep the videos short, it will help me carve what kind of content I should post.  Also it will and should expand my audience and since I've gotten fast enough with editing I might be able to pull it off.  However, if I get swamped with video contracting work from clients, that will take a priority since those have deadlines and will determine my future with regards to keeping this dream alive.
Goal #9:  Reach 10,000 subscribers on YouTube. 
The way I see it, if I stay consistent through my goals and work hard to achieve them I'll be happy.  That positive attitude will carry over to videos, and it will lead to better content people will enjoy.  I've been posting on the YouTube channel once every week or so and I've gotten to around 2,700 subscribers.  (2000 within a year).  So I wonder what would happen if I posted daily or every other day?
Goal 10:  Start a twitch channel.
I think eventually starting a twitch channel would be a fun thing to do.  I can play with members of the community, provide a positive play space, show some assets I'm working on for games, and work towards a collective goal of sorts.  If people can benefit from watching me game, and make games, and perhaps learn something informative and educational along the way, I'd call that a victory.
Goal 11:  Get enough skills in video editing, game development, coding, and writing so that I can make a portfolio that will help me get a job of some sort in the video game industry or be good enough to push on with this business idea of mine. 
I always described how year two would be the deciding factor in this crazy adventure of mine.  Here's the situation.  I'm still currently taking courses and learning skills on the side, but I've acquired enough to where I can start freelance video editing.  Making games professionally will take more time before I can launch something unique I believe a publisher will want to buy.  So for 2018 if I was able to achieve my personal financial goal or get a job in the industry that I would be excited to work at everyday, then I'd say this two-year experiment was a great success.
Wish me luck!
Lot of work ahead.
Achievement Unlocked
Made my first game and launched it on the blog
Current Quest
Learn Advanced Editing Techniques